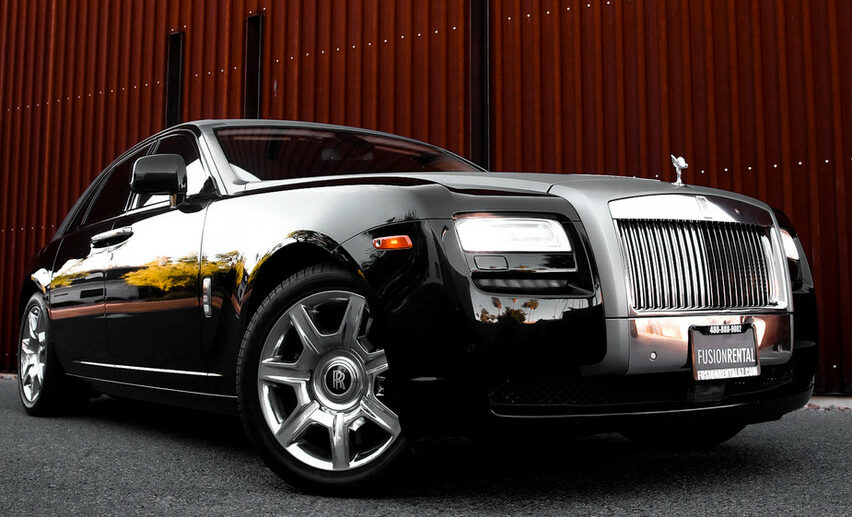 Review: The 2011 Rolls-Royce Ghost
The Rolls-Royce Ghost is a luxury sedan that was first introduced in 2010 as a more affordable and smaller alternative to the Rolls-Royce Phantom. The Ghost was designed to be a driver-focused car, with a more nimble and responsive driving experience than the larger Phantom. In this blog post, we will take a closer look at the 2011 Rolls-Royce Ghost and its features.
Exterior Design:
The 2011 Rolls-Royce Ghost has a classic and elegant exterior design that is instantly recognizable as a Rolls-Royce. The car features a long and low-slung hood, a bold grille, and a sloping roofline that gives it a sleek and modern look. The Ghost also has large, 19-inch alloy wheels, which add to its imposing presence on the road.
Interior Design:
The interior of the 2011 Rolls-Royce Ghost is a testament to the company's commitment to luxury and craftsmanship. The car's cabin is spacious and inviting, with premium leather upholstery and high-quality materials used throughout. The Ghost also features a unique starlight headliner, which uses fiber-optic lights to create a starry night sky effect on the ceiling of the car.
Performance:
Under the hood, the 2011 Rolls-Royce Ghost is powered by a 6.6-liter V12 engine that produces 563 horsepower and 575 lb-ft of torque. The engine is paired with an eight-speed automatic transmission, which helps to deliver a smooth and seamless driving experience. The Ghost can accelerate from 0 to 60 mph in just 4.7 seconds, which is impressive for a car of its size and weight.
Technology:
The 2011 Rolls-Royce Ghost is also equipped with a range of advanced technology features, including a state-of-the-art infotainment system with a large touchscreen display. The car also has a premium audio system, a rear-seat entertainment system, and a range of advanced safety features, such as adaptive cruise control, blind-spot monitoring, and lane departure warning.
Conclusion:
The 2011 Rolls-Royce Ghost is a beautiful and luxurious car that offers a driving experience that is both refined and exhilarating. With its powerful V12 engine, advanced technology features, and exquisite craftsmanship, the Ghost is a car that is sure to impress anyone who appreciates the finer things in life. While the car has been superseded by newer models, it still remains an impressive and desirable luxury car.